Department of Mechanical Engineering
Department of Mechanical Engineering functions with the prime goal of imparting sound and proper mix of theory and practical courses in the fundamentals and recent technological developments of mechanical engineering and allied disciplines so that the students get good opportunities in industries and higher education.
The other objectives of the department are: promotion of research and development activities, providing consultancy services to the Industries and conducting continuing education programs.
About Head of the Department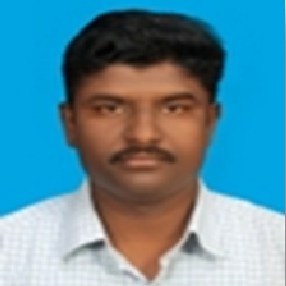 Prof.R.Ramanathan is the head of the department of Mechanical Engineering. He has the vast experience in industry as well as in teaching. He is having 12 years of industrial experience and 7 years of teaching experience. He completed his UG degree in Mechanical Engineering at A C college of Engineering & Technology, Karaikudi and PG Degree (Manufacturing Engineering) at Anna University-Trichy. He is specialized in various subjects such as Manufacturing Engineering, CNC Machines, Milling Operations, Strength of Materials and Process Planning.
He is motivating the students as per the latest requirement of industry and creates the students for identifying the new innovative ideas which will help for their future life.
Email :
srnathan2000@gmail.com
Mobile :
9524244747
Faculty
| Name of the Faculty | Qualification | Designation | Area of Specialization |
| --- | --- | --- | --- |
| Dr.P.Ranjithkumar | M.E., Ph.D., | Principal | Production Engg |
| Mr.M.Panneerselvam | M.E., Ph.D., | Associate.Prof | Manufacturing Engg |
| Mr.R.Ramanathan | M.E., | Associate.Prof | Manufacturing Engg |
| Dr.K.Chandrasekaran | M.E., Ph.D., | Associate.Prof | Manufacturing Engg |
| Dr.T.T.M.Kannan | M.E., Ph.D., | Associate.Prof | Manufacturing Engg |
| Mr.S.Ravichandran | M.E., | Asst.Prof | Manufacturing Engg |
| Mrs.S.Sujatha | M.E., Ph.D., | Associate.Prof | Environmental Engg |
| Mr.S.Maniamramasamy | M.E., | Asst.Prof | Manufacturing Engg |
| Mr.K.Parthiban | M.E., | Asst.Prof | Thermal Engg |
| Mr.R.D.Ramesh Ghant | M.E., | Asst.Prof | Manufacturing Engg |
| Mr.P.Selvakumar | M.E., | Asst.Prof | C I M |
| Mr.R.Pradeepraj | M.E., | Asst.Prof | Manufacturing Engg |
| Mr.P.M.Ramulingam | M.E., | Asst.Prof | Manufacturing Engg |
| Mr.M.Manikandan | M.E., | Asst.Prof | Thermal Engg |
| Mr.D.S.Vidhyasagar | M.E., | Asst.Prof | Thermal Engg |
| Mr.A.Sriram | M.E., | Asst.Prof | CAD/ CAM |
| Mr.S.Thameem Arafath | M.E., | Asst.Prof | Manufacturing Engg |
| Mr.S.Narendranath | M.E., | Asst.Prof | Manufacturing Engg |
| Mr.C.Parthasarathy | M.E., | Asst.Prof | Manufacturing Engg |
| Mr.M.Saravanakumar | M.Tech, | Asst.Prof | Manufacturing Engg |
| Mr.M.A.Mohamed Ismail | M.Tech, | Asst.Prof | Automobile |
| Mr.S.D.Arunkumar | M.E., | Asst.Prof | Manufacturing Engg |
| Mr.M.Nagoor Meeran | M.Tech, | Asst.Prof | Ptinting Tech |
| Mr.S.Prabakaran | M.E., | Asst.Prof | Thermal Engg |
| Mr.R.Balaji | M.E., | Asst.Prof | Aeronautical |